To investment and build a new syrup manufacturing plant, most people the first concern question is what's the syrup manufacturing plant cost, but actually, if you ask the syrup manufacturing plant cost directly, the syrup manufacturing plant supplier usually can't give you a price number soonly, even offer you a price, its not a fixed cost. If you want to get a fixed price as soon as possible, you must tell the sale manager your requests, following is the factors which affect the price: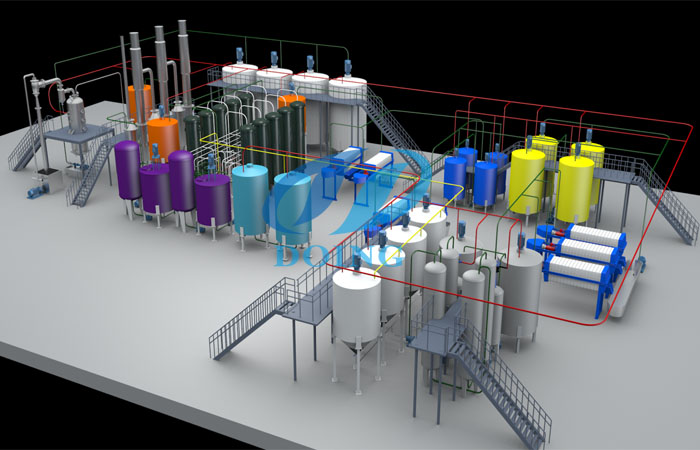 The syrup manufacturing plant 3D pfoto
1. Capacity requests:
No matter what manufacturing plant, the first factor to price is its capacity, that is the manufacturing plant handling ability in one hour or one day, capacity also a decisive factor for syrup manufacturing plant production scale. Of course, we can give you a personal solution as your capacity requests, great or small.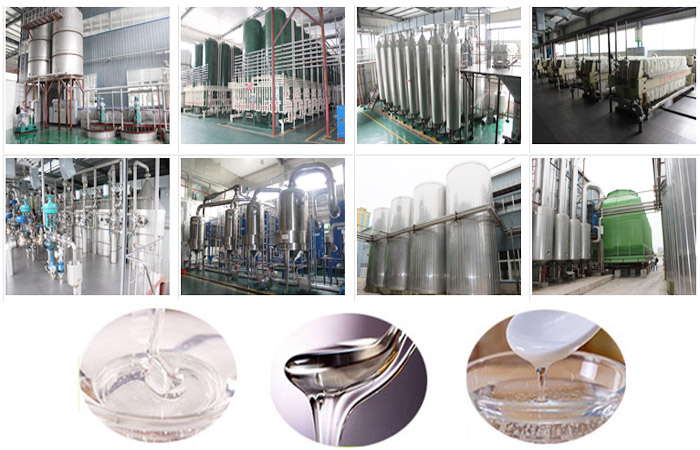 The syrup manufacturing plant construct by Doing Company
2. Syrup manufacturing plant equipments models:
You can consider model different is the equipments materials different, all of our equipments in syrup manufacturing plant contact syrup production materials is food grade stainless steel, this make sure the final syrup clean and pure, but other parts in the equipment, the manufacturing material different influence the cost price. On the other hand, different model with different degree of automation, this depend on your select. Experienced with years research, Doiung Company obtain the syrup manufacturing plant production technology as photo: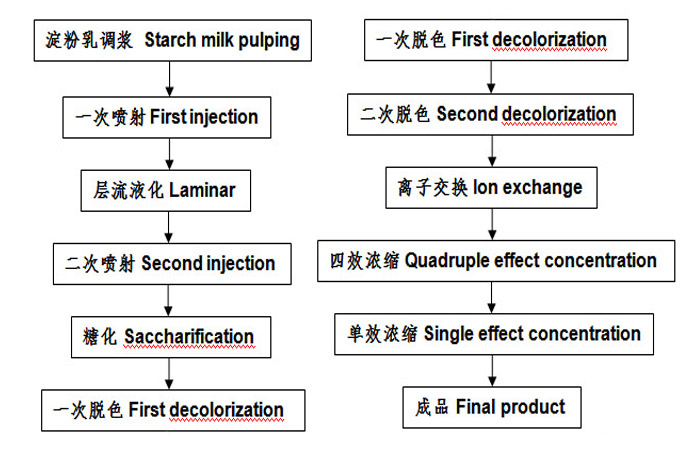 Technicol process of syrup manufacturing plant
3. Your final syrup types different with different technology, also influence the cost:
For example, if you want to get F55 high fructose corn syrup, its production need further process than F42 fructose syrup, the price cost certainly different. And the final starch quality request higher, then need more refined equipments, this also a factor to price cost.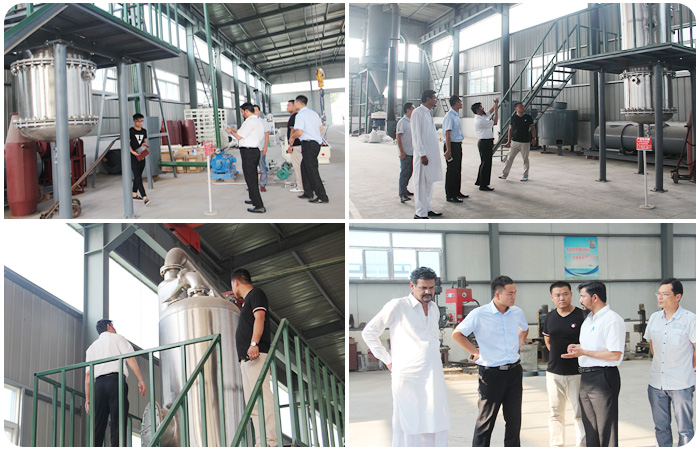 Recept client visit our syrup manufacturing plant
Above all, the factors which influence the syrup manufacturing plant cost is not single. besides, service also a factor, after all, perfect after-sale service is an important point for future syrup manufacturing plant operation, and service before cooperation like clients reception, all these need cost, in brief, our price offer is reasonable, high quality syrup manufacturing plant, advanced syrup production technology, perfect service is the bottom gas of Doing Company.