High fructose syrup production process contain: mixing and liquidation - saccharify - liquid syrup decolorizing - filtration - ion exchange - isomerism - syrup refined - F42 high fructose syrup.

Doing Company high fructose syrup production adopd dry milling method to get the high fructose syrup production raw material - corn flour, totally process no pollution water discharge. The low fat corn flour after mixing with water and adjust the liquid concentration, delivery for liquefaction, after high temperature liquidation, under starch enzymes catalysis, the starch liquid change to dextrin, then the saccharify enzymes catalyze the dextrin to get glucose, glucose processed by isomerism system, get high fructose syrup.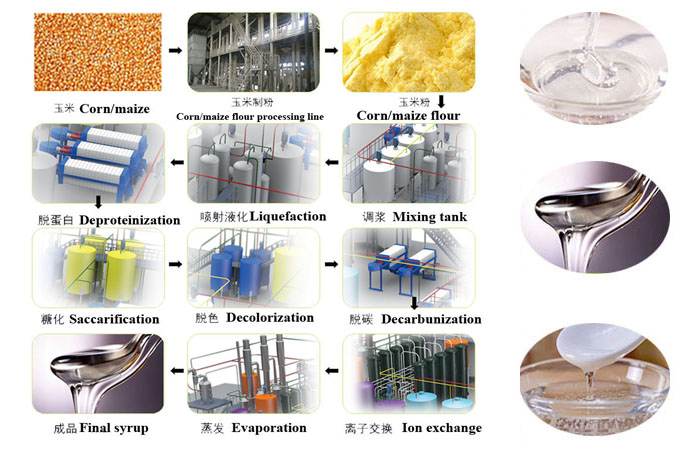 High fructose syrup production process
In the industrial high fructose syrup production, to get more sweetness high fructose syrup, usually filter the glucose, make isomerism process repeatedly to change into more fructose, impove the fructose content. High fructose syrup cand substitute sugar used in food and beverage industry, with more advantages, the cost is lower than sugar, but flavor and taste is better.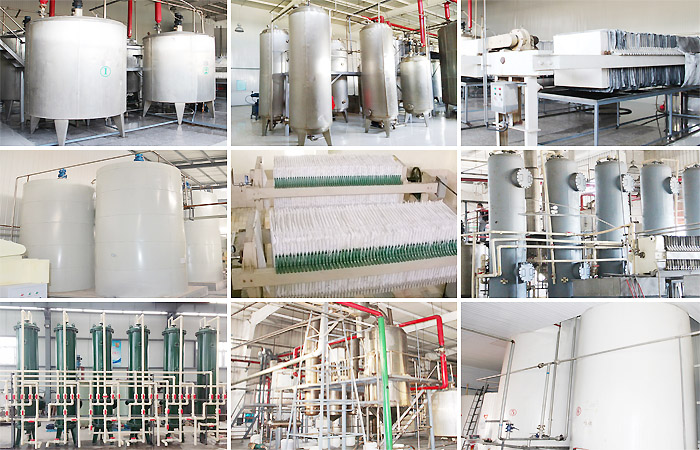 High fructose syrup production equipments made by Doing Company
Manufacturer by Doing Company, about high fructose syrup production, we can offer:

1. Complete set energy saving high fructose syrup production equipment, according to client's different needs offer personal production plan design, we will design the most ecnomic benefit and high efficiency technical plan for you.

2. Automatic control system: the advanced nature of control system is the guarantee of high quality products of high fructose syrup production. Continuous and stable production can reduce the production cost.

3. High fructose syrup production plant installation, adjust, operation training: all equipments through strict quality testing, after test passes, Doing Company engineer will adjust the equipments and train the operation people, make sure the production technology reach the requests and operation smoothly.

Doing Company main research area: high fructose syrup production, glucose and maltose syrup production.