Starch syrup refers to an incomplete hydrolysis product of starch. It is a colorless, transparent, viscous liquid. Starch syrup storage property is good, no crystals are precipitated, and the sugar component is glucose, oligosaccharide, dextrin and the like. The content ratio of each component differs depending on the degree of hydrolysis and the difference in production process. Can be divided into high, medium and low conversion syrup three. Starch syrup actually includes glucose syrup, maltose syrup and fructose syrup, of which fructose syrup is widely used in the production of soft drinks.
Fructose syrup is widely used in the production of soft drinks, and its application in the beverage field accounts for about 75%. Fructose syrup has high solubility and cold sweetness and contains fructose. The fructose syrup has fruit scent, close to natural juice, and the fragrance is cool. Therefore, this starch syrup is very suitable for the production of soft drinks, such as carbonated drinks, juice drinks, sports drinks, etc.
DOING company starch syrup preparation machines
Starch syrup is a viscous liquid processed by hydrolysis and decolorization of starch. It has a soft sweet taste and is easily absorbed by the human body.

The principle of starch syrup preparation for soft drinks: the starch water bath is heated and continuously stirred, the starch slurry is gradually gelatinized, and after gelatinization, it is liquefied by stirring with α-amylase at 70-80 ° C, the enzyme is filtered, and the filtrate is cooled and glucoamylase is 60. Smelting in a constant temperature water bath at ~65 °C. The mixed juice formed is mainly maltose, and a mixture of other monosaccharides and oligosaccharides such as glucose, oligosaccharides and dextrin.

For industry large capacity starch syrup preparation, the production process mainly divided into several parts as below: mixing and liquefaction, saccharification, filtration, decolorization, ion exchange, evaporation. After evaporation, we can get the required concentration, then the starch syrup will send to the storage tank.

From above you can see that the starch syrup preparation method for soft drinks production uses Doing Company syrup machine adopted is the enzyme method, which is the highest efficiency method now. Not only can guarantee the finished syrup high quality, but also can save the investment on the equipments.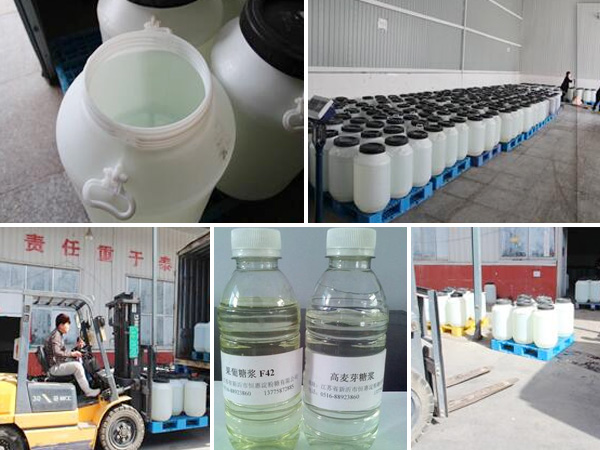 Starch syrup preparation
Doing Group offed starch syrup preparation plant for soft drinks involves systems that provide for hygienic manufacturing of liquid syrups in range from 50 Ltrs to 20,000 Ltrs. The plant requires minimum manual handling of liquids that supports maintenance of hygienic processing environment with the use of quality components in the plant.

DOING starch syrup preparation plant finds application in varied chemical, pharmaceutical and food industry. The plant complete with sugar melting vessel, manufacturing vessel, transfer pumps, working platform, inline homogenizer, online sugar syrup pre-filter, storage vessel, piping for complete plant and control panel. Doing Machinery offer our clients with starch syrup preparation plant known for it high durability and non-corrosive nature. The plant is manufactured using modern machinery and methods.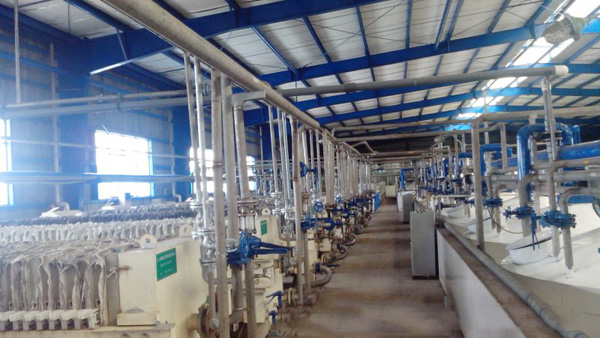 Starch syrup preparation plant
Doing Company starch syrup preparation plant for soft drinks production uses features:
-Easy to assemble, fit and clean
-Automatic operations are ensured with PLC based control panel
-Inline homogenizer can also be optionally provided
-High durability and non-corrosive
-Zero hold up filter press gives crystal clear filtration
-All vessels are suitable for internal pressure of 1 Kg. / Sq. cm. and hence can be sterilized to make sure the syrup quality.
-Enzyme method adopted can get a good perfermence.

Finally, it's essential to tell you that Doing Company starch syrup preparation equipment main contain: mixing tank, ejector, liquefaction tank, saccharification tank, plate frame filter presser, ion exchange column, syrup evaporator and the like. Made by stainless steel. One set of equipment can produce three types starch syrup, you can as the maketing or customer's requests to adjust you production plan.