Henan Doing Mechanical Equipment Co., Ltd sincerely invites you to Lagos International Trade Fair in Nigeria
Exhibition name: Lagos Interinational Trade Fair
Exhibition date: 6th-9th November, 2018
Exhibition address: TBS, Onikan Lagos, Lagos, Nigeria
Exhibiting company: Henan Doing Mechanical Equipment Co., Ltd
DOING company booth: A17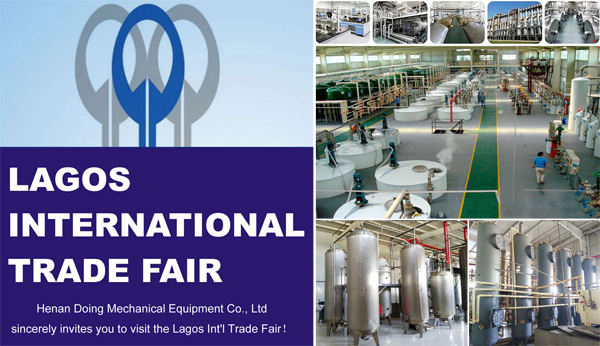 DOING invites you to Lagos International Trade Fair in Nigeria
Doing Company team will arrive at Lagos on the 3rd, and stay there until Nov. 27th. In addition to attending the 6th to 9th Lagos International Trade Fair in Nigeria, we will also visit and receive our customers there, so if you need to know the cassava processing machines and starch syrup production equipment, please come to the Lagos International Exhibition or contact us directly.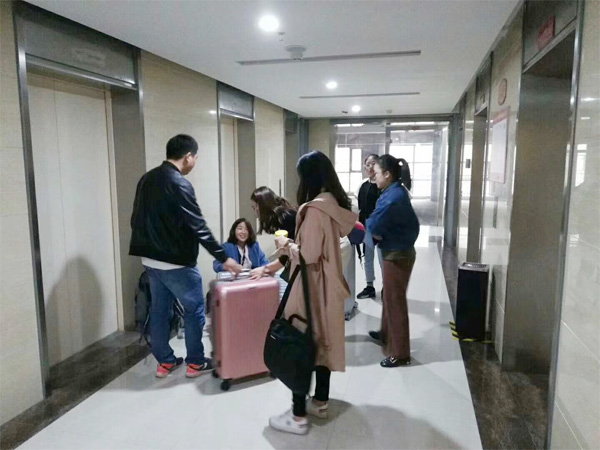 Several people from Doing Company will went to Nigeria for Lagos Exhibition
Doing Company will show below machines in the Lagos Interinational Trade Fair:
1. Glucose/ Fructose/ M.altose syrup production equipment
2. Cassava/ potato/ sweet potato starch processing machine
3. Cassava flour production machine
DOING team looks forward to your arrival.